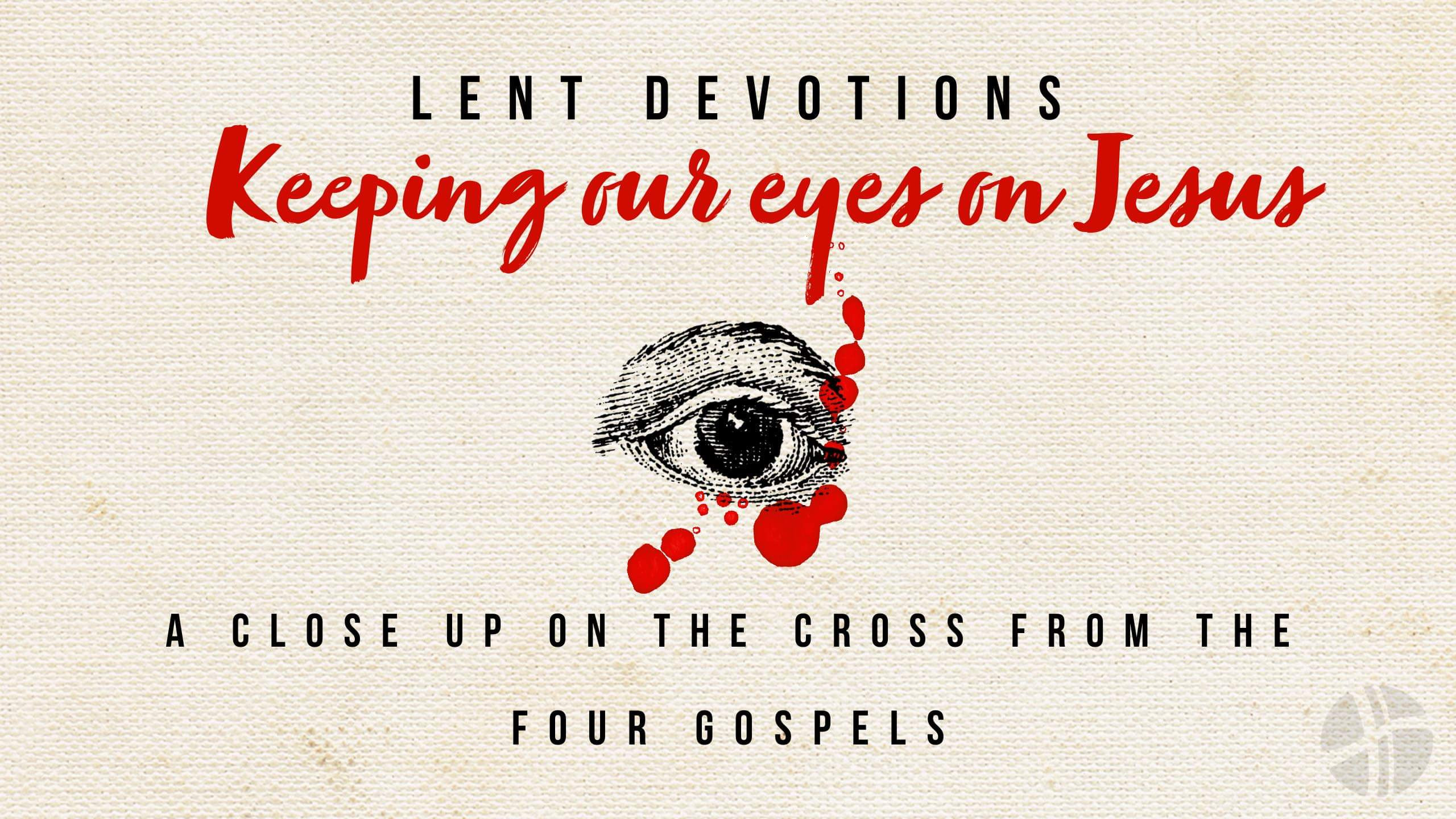 Day 39 :: Security
"You have a guard of soldiers," Pilate told them. "Go and make it as secure as you know how."
Matthew 27:62-66/28:11-15
It's rough being a Scottish rugby fan. Every time the Six Nations rolls round, there's a swell of optimism that 'It'll be our year.' This year was a particularly frustrating one. We've got the best squad we've had for the last 20 years, the two Scottish professional teams have been playing well, and we've got a number of big name players plying their trade in the top French and English leagues.
On paper, we had reason to be confident. But then the tournament started. Over the five games, there were difficulties on and off the pitch. What I found the most frustrating was the interviews after the final game, where players and staff tried to talk up their performance, despite playing terribly. They went from bold self-confidence before the tournament, to failure during it, and then talking nonsense after it to try and cover their failure and avoid responsibility. It was foolish.
Jesus' body had been taken down from the cross and laid in a tomb the previous evening. Matthew's Gospel follows the priests and Pharisees who had seen to Jesus' execution. They had the bodies taken down from the crosses so that they might be seen to be ritually pure for the Sabbath. On the morning after, they should have been gathering in the synagogues for worship.
Instead, they were out to visit their pal Pilate. Our translation says that they greeted Pilate with, 'Sir,' but that misses something. The Greek word is 'kyrie' – which can be used as 'sir' - a submissive or respectful title. In Matthew's Gospel, up to this point it has only been used for Jesus, or God, and it's usually translated as 'lord.'
The religious elites, rather than leading God's people in worship, were buttering up this Roman politician with praise and reverence that should have been directed to Jesus.
Instead of praising Jesus they had him murdered. Their next step was to wipe out any potential legacy. They knew Jesus had spoken of rising after three days, so they wanted to make sure there was no possibility of it being faked by his disciples. Isn't it ironic that they knew what Jesus had taught, while his true disciples cowered in fear?
"Go and make it as secure as you know how." (v65)
Pilate agreed with their request, gave them a guard of soldiers and orders to set up security. Their impenetrable defence was a big stone and some of Rome's finest. It's laughable!
They didn't appreciate who they were up against. They thought they had the power to hold Jesus and his followers down. They couldn't have been more wrong.
Their self-confidence would only lead to failure. It was utter foolishness.
The following day, the stone was rolled away, and Jesus was alive! They might have been a dream team of religious rulers and solid soldiers, but it wouldn't be long until they were talking rubbish to cover their failure. With a sweet pay off, the soldiers were persuaded to spread word that the disciples stole the body. It was even more foolishness to force mighty warriors to declare that the feeble followers of Jesus had overpowered them.
Our self-confidence is foolish, and our only solid hope is in the goodness of the cross. We've got no real security on our own. We can provide no guarantees about anything to come in life. We will fail. We might try and explain our failure away or talk rubbish to cover ourselves and avoid taking responsibility, but eternally, on our own we are doomed.
'Good Friday' might seem like a foolish name for the day we remember Jesus' death, but the reality is quite the opposite. It is the day we remember that our security, our strength, and our confidence can only be in Jesus. The Gospel might seem like foolishness, or weakness to the world around us, but truly it is 'it is the power of God for salvation to everyone who believes.' (Romans 1:16)
We've said it before, but I'll say it again: let's have zero confidence in ourselves, but complete confidence in Jesus. In him we find security for now and eternity. Looking to ourselves or anywhere else is utter foolishness. Generations will come and go, but the Gospel will keep going, and God's kingdom will come.
---
Passages to read: Matthew 27:62-66/28:11-15,
A thought to remember: Jesus is our only security.
A question to ask: Where might we look for security in ourselves or elsewhere?
A song to sing: The Lord is My Salvation