All we do is to 'Make Jesus Known in Barlanark and Beyond'. So we do things so we can know Jesus better, and we do things so others can come to know Jesus themselves. The main thing we do is to live our lives in Barlanark, so you'll find us at the school gates, partaking in community activities and playing with our kids in the local parks. But below are some of the activities we run to help us 'Make Jesus Known'.
Weekly Activities
Sunday Gatherings __ We meet every Sunday Morning at 10.30am to Worship Jesus and hear from His Word. There is activites for children too so they can also learn about how AWESOME Jesus is. Come from 10.45am for Coffee and Cakes and the servcice starts at 11.00am. Every week we eat lunch together in the main hall afterwards.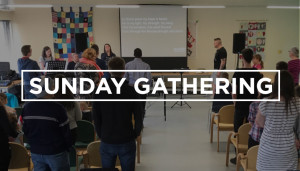 Morning Bible & Prayer Every morning of the week we meet at 9.15 until 10 in the Calvay Centre where one of our team will share a passage from the Bible and then we pray for Jesus to be made known! All are welcome to join us.
Explorers P1-5 Club Every term time Tuesday afternoon at 3pm until 4.30pm we run a Kids Club in the 'Pool Room' of Barlanark Community Centre. All in P1-5 are welcome to come do crafts, sing songs, play games and learn about Jesus!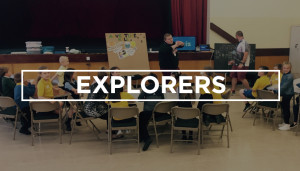 Mustard Seed Baby and Toddler Group Every Wednesday Morning from 10 - 11.30am in The Calvay Centre we run a Baby and Toddlers group. Come along and hang with loads of local mums and some delightful (well mostly!) children. All parents and carers welcome.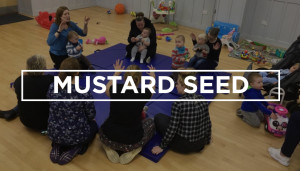 Monday Night Bible Study Every Monday Night we meet in one of our homes to study the bible in more depth. Its from 7.30pm until 8.30pm and all are welcome. Get in touch for more details.