We exist to 'Make Jesus Known in Barlanark and Beyond'. By 'Beyond' we mean Glasgow, Scotland and the ends of the earth. Here are some of our partners in this mission.
Glasgow and the West
We love Glasgow and know the great gospel need of our city. We are praying that Glasgow will once again 'flourish by the preaching of His Word and the praising of His Name'.
Scotland
Scotland used to be known as 'The Land of The Book'. Today Gospel Christianity in Scotland is at an all time low, BUT we are excited about how God is already working to turn this around.
We are a plant of 20schemes whose long-term desire is 'to see Scotland's housing schemes transformed by the gospel of Jesus Christ through the revitalisation and planting of gospel-preaching churches, ultimately led by a future generation of indigenous church leaders'. Through 20schemes we have much needed support from many churches and mission organisations across both Scotland and North America.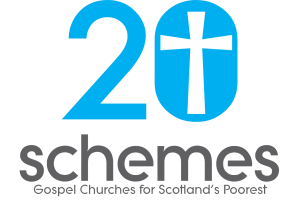 We are part of the FIEC (Fellowship of Independent Evangelical Churches) who exist to 'encourage and equip our family of independent churches to thrive, impacting our nation with the good news of the Lord Jesus Christ'. Andy Hunter leads the work in Scotland but The FIEC is a partnership of like-minded gospel churches across the UK and through them we are connected to this broader mission whilst recieiving valuable support from their churches and staff.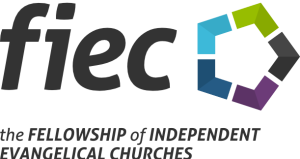 Ends of the Earth
We are thankful to be part of the Global church and for many individuals and churches around the world who partner with us in our work in Barlanark. We too want to keep our eyes out to the world and support likeminded work around the globe as they too seek to 'Make Jesus Known'.