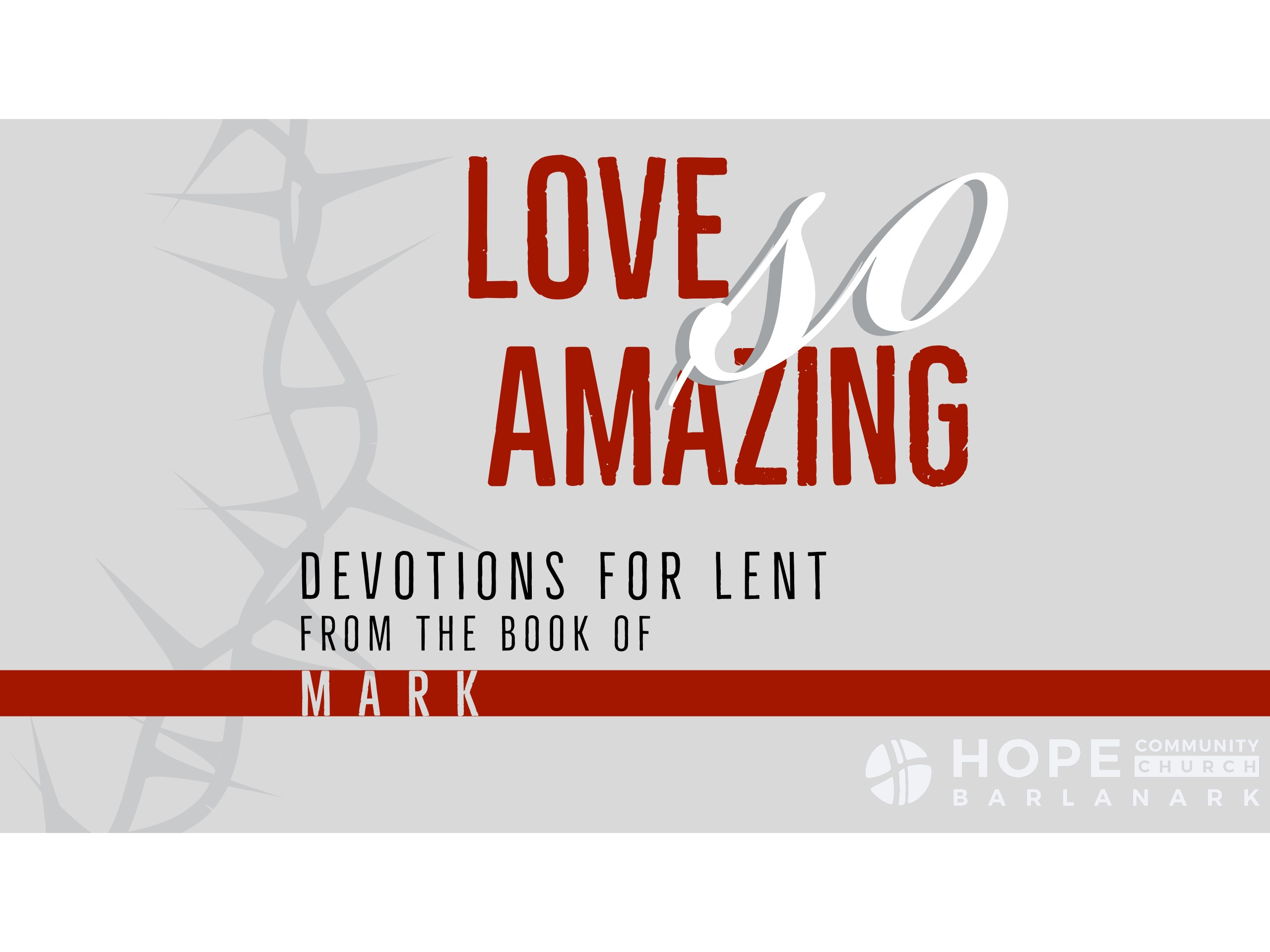 Day 38: Follow Jesus, not the crowd
Those who passed by were yelling insults at him, shaking their heads, and saying, "Ha! The one who would destroy the temple and rebuild it in three days, save yourself by coming down from the cross!"
Mark 15:29-30
In the year I was born a man by the name of Tony Blair became Prime Minister. He was the first Labour leader to win a General Election since Harold Wilson in 1974. To many he was the long-awaited white knight, coming to rescue the nation from years of Tory rule. The General Election of that year saw a red tidal wave wipe out Conservative MP after Conservative MP. The nation celebrated the news of the Labour victory to the sound of D:Ream's 'Things Can Only Get Better.' One BBC reporter even let slip that the corridors of broadcasting house were littered with empty champagne bottles. When Blair arrived at Downing Street, in contrast to the arrival of some of his predecessors, the waiting crowd didn't boo nor jeer but celebrated and he made his way down the crowd pressing the flesh. After years of defeat an energised Labour Party had finally found their man for the moment.
Fast forward to today. After a decade-long premiership and one controversial decision in particular public opinion is now very cold to its once lauded saviour. At every public appearance he is now met with students holding tins of red paint chanting 'War Criminal.' Even in wider society, to many his name is now a byword for sleaze and spin. A symbol of broken promises and dishonesty in politics. In the words of Scripture, 'how the mighty have fallen'! (2 Samuel 1:27) What a radical change in perspective we see in a relatively short period of time.
In these verses we see a complete 360 in perspective in an even shorter period from the people of Jerusalem. It wasn't long before many of the same people had welcomed Jesus as their coming Messiah to the loud proclaims of 'Hosanna.' Now those cries of joyful praise are replaced by spiteful shouts of condemnation. Those scenes of our Lord's triumphal entry to Jerusalem were the Coronation of the King of all Kings. What we read of here in chapter 15 is the mirror opposite of that, a mock coronation. Our Lord is mocked and beaten by the Roman soldiers before being paraded through the crowds for their perverse entertainment. The soldiers took a branch of thorns and created out of it a twisted crown which they forced onto the head of our Lord. They draped the Saviour in a purple robe. They feigned worship, kneeling before Jesus in a sarcastic chorus of 'Hail, King of the Jews!'
As Christ is lead to Golgotha some of the same people who had cried words of worship to Him now mocked His sacred words. Such is the depth of the wickedness of the human heart. James warns us about the dangers of the tongue, 'It is a restless evil, full of deadly poison. With the tongue we bless our Lord and Father, and with it we curse people who are made in God's likeness. Blessing and cursing come out of the same mouth. My brothers and sisters, these things should not be this way.' (Jam 3:8-10). Indeed, they ought not to be. Thankfully, one of the mockers realised this.
One of the thieves crucified with Christ is noted in these verses to be a partaker in the mockery but elsewhere Scripture records this man has a change of heart. Confronted with the person of Christ he sees for himself who Jesus really is. Trusting in Christ's ability to save him he says, 'Jesus, remember me when you come into your kingdom.' (Luke 23:42). Jesus has mercy on this repentant sinner, as He does every truly repentant sinner, and promises the thief a place in paradise.
By Christ's agonising death on the cross and His glorious resurrection I can say I have a place in God's paradise. However, I wasn't born with it, it wasn't sourced from water sprinkled on me from a font, I didn't inherit it from my parents, I can't claim to have earned it through tireless striving for moral impeccability. Instead, like the thief on the cross, I had to see my need of God's forgiveness and trust Christ with my eternity. While the crowds may have done a full 360 to turn against Jesus, when we hear his call to follow we turn a full 360 from rejecting him, to accepting him. In the words of the Apostle Paul, 'Believe in the Lord Jesus, and you will be saved—you and your household.' (Acts 16:31) Today, let's fix our eyes on the crucified and risen Christ, and rejoice that he welcomes repentant sinners to paradise.
Written by Chris Kerr
---
Passage for today: Mark 15:16-32
A thought to remember: Jesus welcomes every repentant sinner to a place in paradise.
A question to ask: Are you a repentant sinner with your heart set on eternity?
A song to sing: There is a fountain filled with blood.