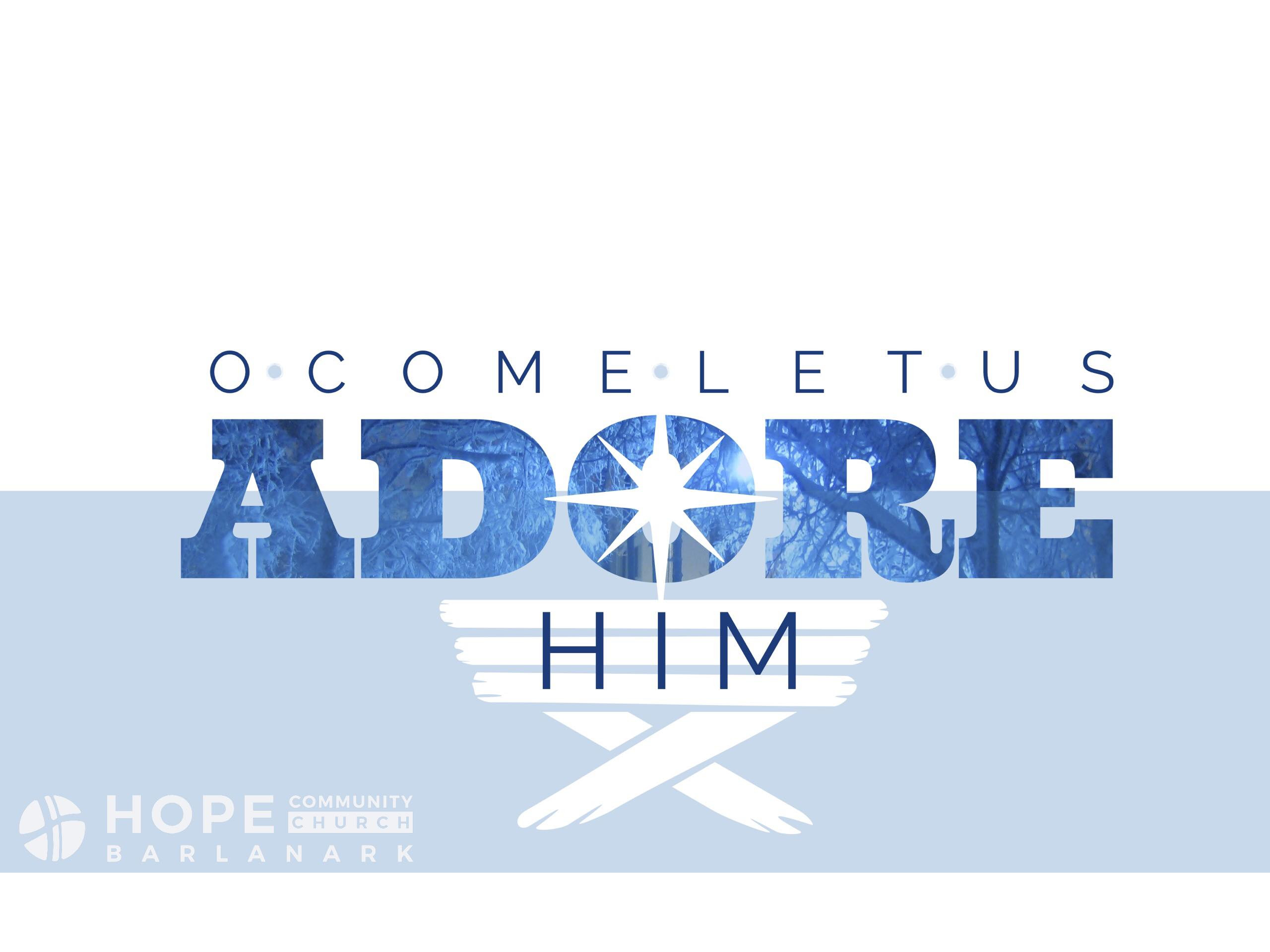 In the same region, shepherds were staying out in the fields and keeping watch at night over their flock. Then an angel of the Lord stood before them, and the glory of the Lord shone around them, and they were terrified. But the angel said to them, "Don't be afraid, for look, I proclaim to you good news of great joy that will be for all the people: Today in the city of David a Saviour was born for you, who is the Messiah, the Lord. This will be the sign for you: You will find a baby wrapped tightly in cloth and lying in a manger." Suddenly there was a multitude of the heavenly host with the angel, praising God and saying: Glory to God in the highest heaven, and peace on earth to people he favours!
Luke 2:9-14
I've never been to George Square for the Christmas Lights Switch On, but it's pretty spectacular. (I've spoken to folk who have been and seen videos, and that's plenty for me!)
This year was a little different, but it's normally a massive deal. People go nuts to try and get their hands on tickets for the impressive evening. George Square is filled with punters, young and old. The lights come on and fireworks fill the sky. They organisers want to leave everyone with a sense of awe. They want the response to be "WOW!" It's spectacular. Glorious you might say.
2000 years ago, God orchestrated the biggest WOW moment to trump all others. It was truly the most glorious night.
A handful of shepherds were doing their job, watching their sheep and minding their own business.
An angel shows up, and God's glory shines all around. Their response? Terror. It must have been insanely bright. I wonder if they could even look at the angel.
The angel calmed their fears, and shared good news of the Saviour who had been born. Then, as if one angel wasn't spectacularly terrifying enough, a whole army of angels turns up singing praise to God, and declaring God's glory. This wasn't just a couple of booming fireworks.
Jesus had been born, and God made sure that it was a glorious night. I doubt these shepherds would ever have forgotten that evening.
They didn't do anything to see this glory though. They didn't go nuts to get tickets. In fact, shepherds were generally folk who would be on the outside of society. Their life would have been pretty simple and humble. The fact that these guys were shepherds from Bethlehem, meant they'd pretty much be the least of the least.
So, why did they get this WOW moment?
There's the imagery, where Jesus would be the ultimate good shepherd.
But there's also something in the character of it all. It was God's choosing, and he chose to share His glorious moment with humble shepherds.
Still today, we're blind to God's glory, unless he chooses to open our eyes to it.
Still today, He shows His glory to the humble, to those who know their need of the Saviour.
Today, humbly come to God's word and see Jesus. His birth was glorious. The Saviour was born.
O Come Let Us Adore Him!
---
A thought to remember: Jesus' birth was glorious.
A question to ask: How can you humbly come to Jesus today and see His glory?
A bit more to read: Luke 2:8-20
A song to sing: Angels we have heard on high