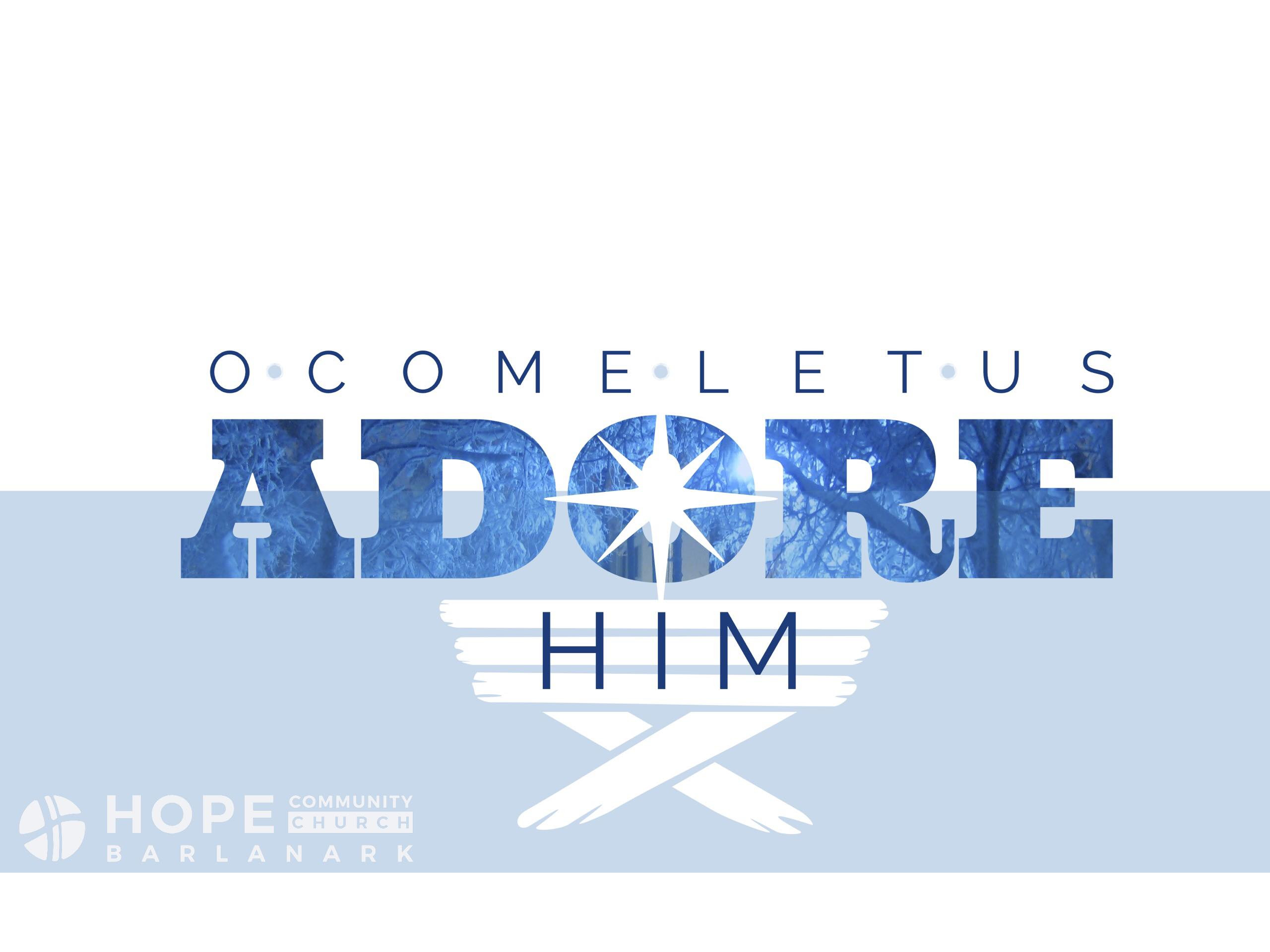 In the sixth month, the angel Gabriel was sent by God to a town in Galilee called Nazareth, to a virgin engaged to a man named Joseph, of the house of David. The virgin's name was Mary. And the angel came to her and said, "Greetings, favoured woman! The Lord is with you." But she was deeply troubled by this statement, wondering what kind of greeting this could be. Then the angel told her, "Do not be afraid, Mary, for you have found favour with God. Now listen: You will conceive and give birth to a son, and you will name him Jesus. He will be great and will be called the Son of the Most High, and the Lord God will give him the throne of his father David. He will reign over the house of Jacob forever, and his kingdom will have no end."
Luke 1:26-33
It's Christmas Eve. The kids are in bed. The presents are all wrapped and under the tree. Stockings are filled. The food's all planned out and ready for cooking. Arrangements are made to pick up Grandma to come over for lunch. December has been bonkers leading up to this point getting everything ready for these moments. It's time to settle down, grab a wee cuppa, put the feet up and watch some Christmas Eve telly.
Everything's under control.
All of a sudden, you hear some pretty loud crying from upstairs. The peace is shattered. You run upstairs and find that one of the kids is spewing and crying their wee heart out. The other kids start to wake up and excitedly ask "Has Santa been yet?!" You try to tell them to get to bed, while trying to console the sick kid and get them to the bathroom without getting more spew everywhere. The dog has followed you upstairs and is sniffing at the puke. You begin to realise that a sick child means a change of plans for the next day.
Suddenly, it seems like things are getting out of control…
It might not be one of our kids being sick, but there's any number of things that might happen at Christmas that's outside our control. Examples of things we can't control.
We could spend our lives trying to be organised, working hard to keep things under control, but there will always be occasions where our control is threatened, or where we just lose control completely.
Jesus is the King who will never lose control.
The angel told Mary that He would reign as king forever, and that His Kingdom would never end. His sovereign rule will never be under threat.
He will always have the power to keep all that he promises, and will one day fulfil each one.
He will always be the king who controls all of history, and will be at work through time to bring time to an end.
He will always be the true king who shepherds His people, and will one day bring all His people to eternal green pastures.
He will always be the king who gives real, deep and lasting joy, and He will give it to His people in full.
He will always be the king who has rescued His people from sin, and He will bring a time where sin will be no more.
No other king has had or ever will have that kind of lasting power. Every single earthly king has come and gone. Every dynasty, monarchy or empire has an expiry date. Every moment of control we hold on to will soon fall apart. We never really have everything under control.
Death is the ultimate threat to our control.
Death is the one enemy that powerful kings can't hold off forever.
But Jesus was even in control of His death, and He rose to trample all His enemies.
The wee baby in the manger was and is a king like no other. His Kingdom will last forever. He will always be on the throne. He will never lose control.
O Come Let Us Adore Him!
---
A thought to remember: Jesus will reign as king forever.
A question to ask: Do you find hope knowing that Jesus will always be in control as King?
A bit more to read: Luke 1:26-38
A song to sing: He Shall Reign Forevermore