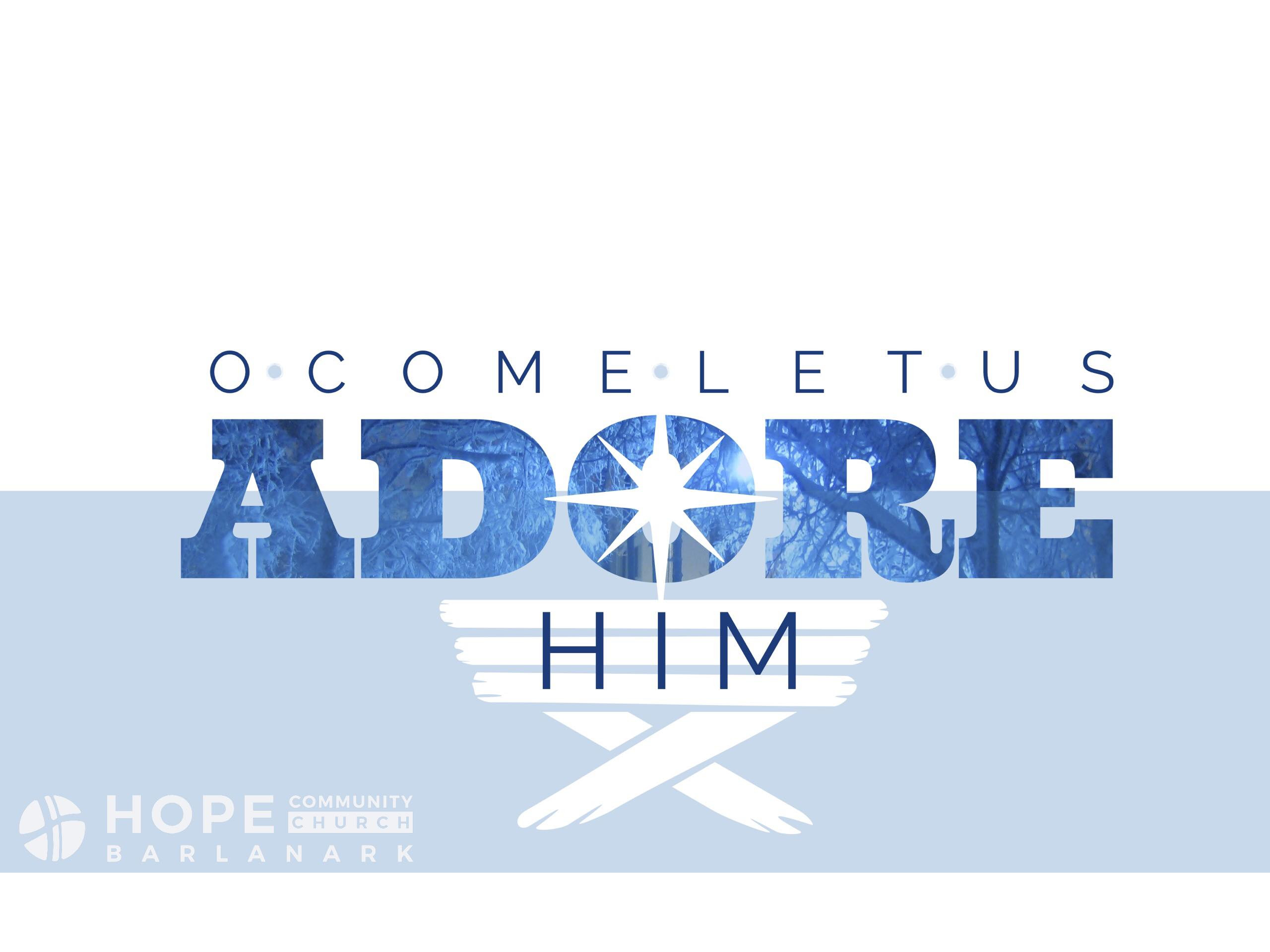 Then I saw a new heaven and a new earth; for the first heaven and the first earth had passed away, and the sea was no more. I also saw the holy city, the new Jerusalem, coming down out of heaven from God, prepared like a bride adorned for her husband.
Then I heard a loud voice from the throne: Look, God's dwelling is with humanity, and he will live with them. They will be his peoples, and God himself will be with them and will be their God. He will wipe away every tear from their eyes. Death will be no more; grief, crying, and pain will be no more, because the previous things have passed away.
Revelation 21:1-4
I wish I could guarantee that we're all going to have a belter of a Christmas.
I really do. I wish I could promise you that it's going to be so good you'll be blown away.
But I can't.
At best, I could work my backside off to make my own family's Christmas decent, but it still wouldn't be lasting perfection.
We might enjoy some good things along the way: good food, good company, good fun. But it will never be perfect, and it certainly won't last.
God made all things good. Sin ruined it all. But Jesus will remake everything, and it will be good!
Here and now we can taste that the Lord is good, but one day we will know that taste in all it's fullness.
Here and now we wrestle with sin and suffering, but one day there will be only good.
These verses from Revelation are an immense vision of God's goodness.
All that we know will change.
There will be a 'new heaven and a new earth' – the old creation will pass away.
Every tear will be wiped away.
There will be no more pain. No more grief. No more death.
There will be no more addictions. No more suicide. No more cancer.
There will be no more conflict. No more stress. No more evil.
All the effects of sin will be reversed. All things will be good once again.
There will be joy! There will be happiness! There will be laughter!
There will be peace! There will be pleasure! There will be love!
There will be Jesus!
God will live with His people. His people will live in His complete goodness for all eternity.
Any good we taste here and now is just a wee crumb of the feast that we'll know forever as we live with Jesus.
Jesus came to make it possible for sinners to live in goodness forever.
Jesus will return to recreate everything, and it will be so good!
O Come Let Us Adore Him!
---
A thought to remember: Jesus will recreate everything, and it will be good!
A question to ask: Does the hope of an eternity of goodness with Jesus change how you see your life today?
A bit more to read: Revelation 21
A song to sing: O Come, O Come, Emmanuel